Bike Rental – For City and Trail
Bike rental in particular situations is such a great idea, and we'll say more about that shortly.
You may already own a nice bicycle, as we do. But say we wanted to take a trip to some great, foreign, biking destination. Of course, it won't be convenient or even possible to bring our bike with us. Nor may we own the most suitable type of bike for what we had in mind when we get there.
So enter the world of bike rental! And conveniently many such businesses have sprung up where they are most needed. That includes in wonderful bike-friendly cities or within easy reach of magnificent coastal or cross-country trails, etc.
Not everyone may be as passionate about cycling as my lovely partner and I. But of one thing I am fairly certain. All I have to do is look at the evidence in front of my eyes on a daily basis. More and more people of all age groups are discovering the joys and benefits of cycling, including our own group, the Golden Years set.
The following data is a real eye-opener: in the US, bicycle sales increased by 40% between 2019 and 2020, and ebike sales grew by 240% between 2020 and 2021. Also, in the Netherlands 99% of the 16.7 million population own a bicycle! Wow! Biking is on a real roll!
Why all this interest in biking, and by default, renting a bike? Let's overview that in the next section.
Why Consider Bike Rental
Probably a whole range of reasons, but we'll just look at those around leisure time here.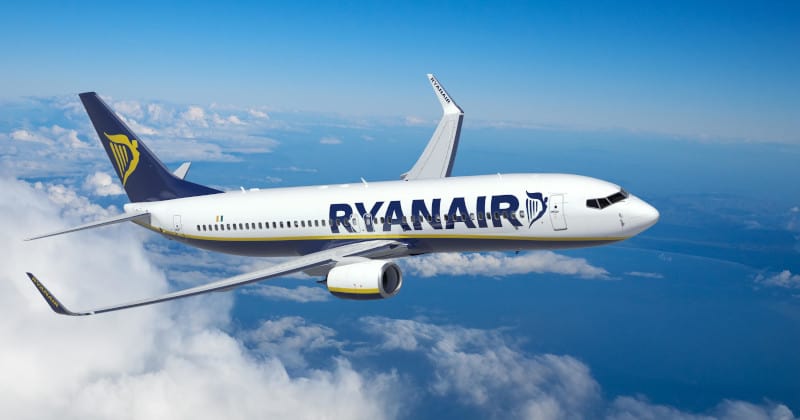 Low-cost airline travel has been a huge boost to tourism. For example, airlines like Ryanair and EasyJet frequently offer city-break sales to some wonderful destinations for a handful of Euros. And this is not happening just in Europe. But it's not practical to bring our bikes, and rental is the solution.
Biking has an enormously wide age appeal. And since travel is also a favourite activity for us active types in our Golden Years, that and bike rental are great partners for us! We're a bit biased on the Golden Years scenario, since that's us! But biking is for all.
And here are a few particular reasons why getting around by bicycle is so great when we get to interesting destinations.
Authentic Experience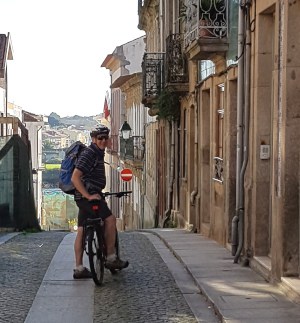 Biking brings us up close to life in a new place or city. We can experience the feel and atmosphere, the sights and sounds of a place, where the locals eat, drink and go about their daily lives. We can partake in a more authentic experience. This is completely different from being just one or two of a large tourist group being herded through a series of overcrowded, overpriced, and frequently overrated, mass tourist 'attractions'.
So many times when we've been in a new city with our bicycles we've spotted somewhere and said, "Oh, let's go look at that"! and found many interesting places.
On a rented bicycle we can create our own more memorable, more meaningful, and more authentic journeys of discovery.
Local Culture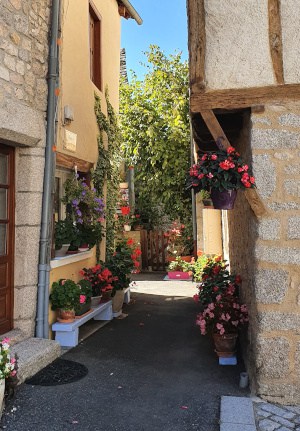 Cycling allows us to interact and engage more closely with the local people. We can discover areas and aspects that regular tours never see or experience. Better examples of how the local people live and go about their daily lives. We can experience their cafes, markets and shops. We can see how they beautify their local communities and homes. We can come away with a real feel for and knowledge of the actual local culture.
Benefits of Bike Rental
Just thinking about a few of the benefits we can enjoy from cycling. These include both physical and mental health benefits from exercise and being in the fresh air and wonderful surroundings. We can also enjoy a relaxing, stress-free pace, as long as we haven't been too ambitious in terms of speed, distance, route topography, etc.
And not forgetting the environmental and sustainability benefits of avoiding motorised transport. Intuitively there also could be considerable cost advantages over motorised transport.
Electric bicycle or eBike rental is also a great option. An electric bike can take a lot of the physical strain out of cycling, such as the exertion of climbing gradients and covering much greater distances than might be possible on an ordinary bicycle. EBikes are particularly suitable for exploring cities and nearby bike trails. You can rent electric bikes from Ciclo eBikes in Vila Nova de Gaia. They specialise in high-quality bikes and have an outstanding reputation for customer service.
There are other benefits, in terms of the trip itself, which we'll outline below.
Set Your Own Itinerary by Renting A Bike
Most tour providers cater for the mass market and would be more profit-driven than customer experience-driven. Perhaps I'm over-generalising, but my impression is that people who enjoy cycling are more independent-minded and prefer a deeper, more insightful, and personal experience than that. Let's look at how that might come about.
Exploring Cities on a Rented Bike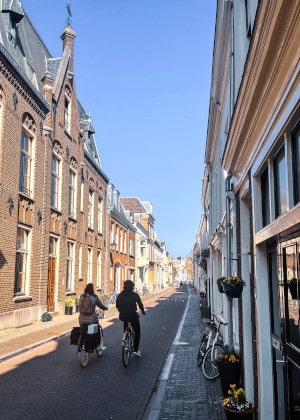 For those who have time flexibility, the availability of so many low-cost airfares for city breaks is a great opportunity to travel to wonderful destinations.
Car rental is a possible option if we are planning to travel far from base. But it is less suitable for exploring a city. Also worth bearing in mind is that motorway tolls, fines from traffic and parking offenses will be presented as a credit card payment later – often an unwelcome surprise.
Hire cars often present difficulty in terms of parking and close-in access to city centres. Not to talk about documentation, insurance, paying for gasoline, adapting to local driving conditions and habits, etc.
Bike rental on the other hand avoids a lot of this and normally facilitates freedom of access to pedestrianised areas in the heart of a city, smaller streets, parks, etc. And without the headache of finding and paying for parking close to areas of interest, etc.
On a bicycle, we can set our own itinerary, explore at our own pace, and make any changes to our route that suits us along the way.
Check local regulations, but it is often possible to take our bikes on city metros and trains, making access to outlying suburbs, villages, or longer countryside trails possible. This normally makes broadening the scope of our exploration very enjoyable and cost-effective.
Riverside Cycle Tracks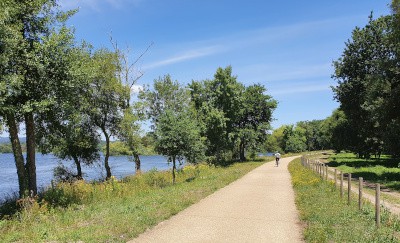 Many interesting cities are traversed by impressive rivers. And many of these rivers have easily accessible pedestrian and bicycle paths running along each bank. These offer wonderful scope for exploration, and frequently with great amenities such as cafes and snack bars along the way.
Longer Cycle Trails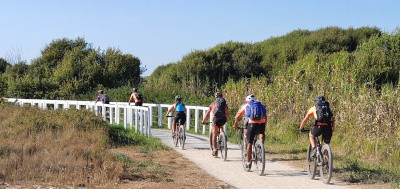 We will look at considering longer cycle trails further in the Research and Experience sections. These more challenging trails are a wonderful option for the avid cyclist who has done the necessary research and preparation, and has the equipment, experience and fitness to tackle them. A little more on that further down.
Research and Preparation Around Bike Rental
This step is vital to making a success of our travel and bike rental plans. In practice it is the first step after deciding in principle to travel and rent bicycles.
Online Information Gathering Including Reviews
Google Search and Google Maps are the main tools for research and preparation. When we have selected some possible destinations, accommodation, bike rental shops, etc., and decided the travel plan, it is a good idea to survey online customer reviews. The two best would probably be Google reviews and Trip Advisor. Generally, if a business cares about its customers, it will show up in reviews, and vice versa.
Google Search terms like "most bike-friendly cities in [your choice of destination country]" (exclude the square brackets from the search term) would be a good starting point. Bookmark any of particular interest. Some cities are far more bike-friendly than others, so it would be important to build that into your selections and plans.
A search like "bike rental in [your choice of destination city]" (exclude the square brackets from the search term) should turn up possible relevant possibilities for bookmarking and investigating.
At the same time as the searches make a note of the Google review ratings if they are available. Google reviews won't show up for bike-friendly cities, but some should show up for bike rental businesses if the businesses have a Google Business Profile.
It may also be possible to check TripAdvisor for city and bike rental business reviews. Put the time it deserves into this step and it will pay dividends in terms of the success of the trip.
With that we may have a shortlist of possible destinations and bike rental shops, plus a provisional "Go / No Go" decision. It it's "Go" we can move on to the final selection and booking step.
Bike Rental Shops – How To Choose
Clearly the crux for bikers is to find a bike rental shop that caters for their specific needs. In broad terms those needs might revolve around aspects such as:
An article about bicycle features can be found here.
Select and Book
The information gathering steps above allow us to make a choice of destination city and bike hire business to suit our requirements.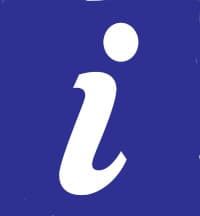 We have always found city and area Visitor Centres a great source of information and assistance. It may also be possible to contact such centres in the shortlisted cities by email or phone. They may be able to provide more specific details and recommendations about what biking facilities, tracks, and trails are available in the area.
Once the choice is finalised and you are happy with the important aspects of service, bookings can be made.
Print off all the necessary booking details to bring with you.
Travel Insurance
It's vitally important to take out appropriate travel insurance for your trip too.
Check the insurance terms and conditions carefully regarding what is covered and what is not. They normally provide a list of specific exclusions. Ensure that cycling IS NOT on that list of exclusions.
Again, online search can help. But important to make certain the underwriter (big insurance company behind the policy, such as Zurich, AIG, Allianz, etc.) is a well-known and reputable.
Again, it is important to print off the policy summary and emergency contact details, and include them with your other important travel documents.
Bike Riding – Experience and Fitness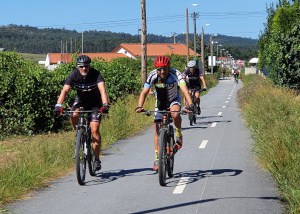 As with any form of physical exercise, common sense and good judgment should be applied to taking on any biking adventure, short, long and everywhere in between.
Long multi-day biking trips, such as the Camino Frances, Portuguese Camino, Elbe River, etc. would be specialist undertakings. They would require a much higher level of planning and preparation, which is beyond the scope of discussion in this article.
As far as the Portuguese Camino is concerned, there is an excellent bike and equipment rental business locally that focuses on rental for the Portuguese Camino, Turisbike. They deliver and collect suitable Camino bikes, and equipment needed, to and from whatever point the customer chooses. I have no affiliation with them, other than I've hired some bikes for our visitors from Rui, the owner and a great guy, there. We are lucky enough to have some truly superb coastal and inland biking trails literally right on our doorstep. The photo above is one of the inland trails that starts at our garage!
For someone who is completely out of shape and / or inexperienced cyclist I would not recommend going on any cycling paths, tours or adventures at all until basic fitness and some experience has been achieved. It may be dangerous to your health and physical welfare, not to speak of the risk to the general public. First, go and accumulate some fitness and experience closer to home in safe circumstances.
And for people who are experienced and fit cyclists to varying degrees, ensure your plans fit well within the scope of your fitness and experience, with a good margin of safety.
Biking Gear and Clothing
This is an enormous subject which I plan to cover in more detail in other posts over time. For this article we will just touch on the necessities.
A biking helmet is a 'must'. Another would be lights, front and rear, and a high-viz vest, if any low-visibility cycling is planned or undertaken. A bicycle lock and hand pump are also important.
It's possible and likely you can include these with your bike hire package, but make sure at the time of booking. Or bring your own.
As regards clothing, it's just necessary to make sure your clothing kit is suitable for the level of exertion you expect while cycling, and the likely weather conditions.
It doesn't have to include the fancy skin-tight logo-laden lycra cycling outfits in such vogue today. Looks the part for sure, whatever about the reality. Even these padded lycra shorts are an over-kill in my experienced opinion, and my anatomy is proof. Ok if you're planning on doing the Giro d'Italia route or something. But if you're into the fancy outfits kind of thing, it's no problem. It keeps your money in circulation and somebody in employment. The important thing is to be out and about enjoying the healthy cycling!
Safety – It Is Paramount!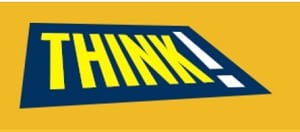 Your own safety and the safety of others depend on your common sense and good judgment. Make sure they are applied in abundance on your travels. The list of cautions could be long, but just a few:
And anything else that applies to you being suitably safety-conscious. Others won't necessarily be. Here's a good resource for biking safety.
Special Considerations
There are a few things I have observed over many years cycling and they are worth mentioning. They relate to children, dogs, and casual walkers.
Be very careful and keep speed right down when cycling in the proximity of children and adolescents, especially small children on kiddies-bikes and scooters. They will be 'all over the place', totally erratic, and parents are not always aware or paying attention.
The same level of awareness in relation to dogs and dog owners in general. There can be exceptions of course, but better not bet on it.
Casual walkers may be less of a hazard, but are often 'away with the fairies' or paying more attention to their cell phones and unaware of cyclists. So again, caution.
Finally
Cycling is such an enjoyable, healthy, eco-friendly activity, and almost without age limits. Bike rental opens up enormous cycling possibilities. Travel and discovery closer to home should be fairly straightforward and still allow us to avail of all the health and recreational benefits. Further afield requires more detailed research and planning, but the rewards are immense. So many wonderful places we can consider.
So plan your next biking holiday soon, find a city or area with plenty of biking paths and trails, and pack your bags and sunshades!