5 Smartest Smart Home Ideas for 2023
Can a Smart Home help?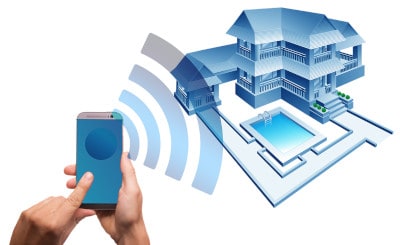 So the kids have flown the nest. We have more time, budget and freedom now to do the things we've always wanted to do, see the places we've always wanted to see, etc. But what about our house, we can't just leave it for weeks on end, can we? What can we do? Is a smart home the answer?
Smart home devices are advancing in technology and capability all the time. It's worthwhile to start looking into some of the smartest house ideas out there to help us enjoy our time and freedom, and also with the security of our homes while we're away.
Some Caveats Before Embarking on a Smart Home Project
A few pointers are needed to help ensure a smart home project is suitable for us.
It's advisable to have some experience and be comfortable working with and setting up some quite advanced digital technology. Patience goes a long way. But we also need to be prepared to digest the documentation, grasp the technology and understand the terminology.
Another skill we need is to be able to use Google to search for additional information, troubleshoot problems and search for solutions.
With these skills and this approach we can potentially avoid or minimise reliance on expensive installers and technicians when it comes to installation, configuration, or troubleshooting issues. A quick look around some of the review sites would suggest that 3rd party support for smart home installations is potentially an area where quite a few issues have arisen.
If we feel digital technology is not one of our stronger points, or not an area we enjoy spending time exploring, then it is probably better to seek a more suitable project to engage in.
There is also a need for joint consultation and consensus among all occupants of the home to make sure everyone is happy with what is planned, they can use it effectively, and feel it will be something positive.
For many, probably most, it may be a whole new world. Let's start off gently with 5 smartest smart home ideas for 2023.
Is a Smart Home so easy?
As mentioned above, a patient, analytical and informed approach will go a long way. The size of the challenge depends on the scope of the smart home project we are embarking on. But, it would be a considerable stretch to classify a successful smart home project as 'easy'.
If we are doing some Internet research it is better to take a somewhat reserved approach regarding claims for equipment and services. Read a variety of sources and look for corroborating evidence to confirm claims, reviews, etc. One of the issues may be assuming slick, impressively dynamic websites about smart homes mean the same in terms of the actual product or service they're pushing. That logic and reasoning is far from water-tight.
Wired Magazine is a very reputable source on technology. They have a great article on setting up a smart home here. They say "With a myriad of ecosystems and standards to navigate, not to mention the diverse array of devices, the smart-home scene is daunting".
Truthful and sound advice. Much of the hype is still way ahead of where things are at on a practical level. The situation will differ from country to country, but smart homes and smart home devices generally are still very much at the 'early adopter' stage.
General Home Tech Reviews
Depending on the overall plan or objective, smart home projects tend to be unique from case to case.
Hence many of the high-ranking and high-traffic review websites just give list-type descriptions of ranges of smart home devices. They generally don't provide detailed start-to-finish-type reviews since so much depends on the scope of our plans, what country we live in, etc.
As Wired say, a little planning goes a long way. So let's look at what might be involved in terms of our selection of smart home devices that may make it easier and more secure to be away from base.
Our Smart Home Solutions Plan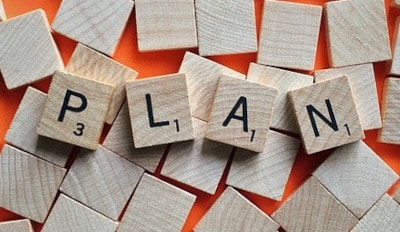 Let's assume this is our first foray into the realm of smart home devices, so simplicity, practicability, and functionality are key drivers.
As mentioned earlier, our aim will be to improve freedom to be away from home base for a period of time, and security of the home.
Important to point out, there is no such thing as complete 100% security. We can only make our home less attractive to would-be miscreants than the alternative targets available to him or her.
The five smart home devices we will look at to meet the requirements of our plan are:
smart lock for the main front door entrance
smart video doorbell for the front door
smart indoor security camera
smart plugs for floor lamps, possibly in lounge and hallway
smart hub as a single point of control of the smart devices
Whose System
Three of the Big Tech companies, Amazon, Google and Apple, have set out to be dominant players in the smart home space. They do this by making a suite of compatible devices available.
Other vendors are available, such as Bosch. Depending perhaps on devices we may already own and are familiar with, any of the systems are legitimate choices. But it makes sense to stick to one ecosystem unless we are very adept at ensuring the compatibility and the configuration of the different devices.
The particular system this article focuses on is Amazon. The reasons being the use of the Android operating system, which we prefer, and the price competitiveness of the compatible smart home devices. Their system is based around the Amazon Echo (4th Generation) smart speaker, which also acts as a smart home hub.
Smart Hub
Let's start with the smart hub as this will be the central point of control of whatever smart devices are in the home.
A smart hub isn't always necessary as in many cases Wi-Fi can be used to link smart devices. But Wi-Fi isn't optimal for several reasons, such as weak Wi-Fi signal further from the router, number of devices a Wi-Fi router can handle, occasional Wi-Fi outage, and more.
We will use the Amazon Echo 4th Generation Smart Speaker in conjunction with the Alexa App as our smart hub. Of course it also provides voice control, answers questions, plays music, plus a host of other features. Read a comparative review of the Echo 4th Generation here.
The Echo 4th Generation has some great additional features called Alexa Guard which enhance security of the home while we are away. These include listening for the sound of breaking glass, smoke alarm sound, etc. and sending us a notification so we can listen in on the sound and decide what action to take. Read about Alexa Guard here.
Smart Front Door Lock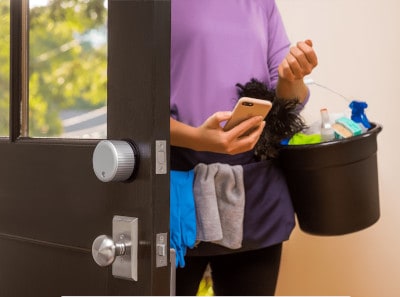 When we are away from home for a period, we need to be able to control permanent, scheduled, or temporary access through the front door remotely.
The smart front door lock is a great solution to this issue. Also important to point out that a top-notch smart front door lock is not an inexpensive piece of equipment. One of the reasons is it requires interfacing advanced digital electronics with durable and robust precision mechanical functionality. Not an area to attempt to cut corners.
The standard installations for front door locks and deadbolts vary from country to country. Hence one would have to do some research on the most suitable for particular circumstances. If one checks on the Amazon site specifically for their country there is normally a good range of choices.
However, the August Wi-Fi Smart Lock is a good example to illustrate the concept. It is compatible with Amazon Alexa.
This unit retro-fits on the part of the deadbolt lock that's inside the door. It requires a Wi-Fi connection for full functionality. Read a review here.
Smart Video Doorbell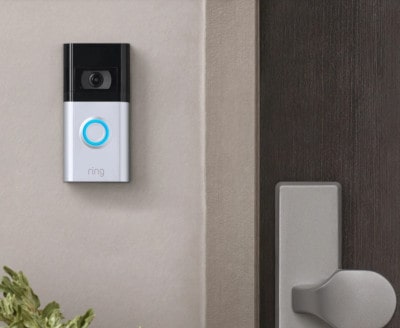 A front door video doorbell is a key device in our plan. The most suitable for use with the Echo (4th Gen) Speaker and Hub is the Ring Video Doorbell 3, by Amazon.
This video doorbell is easy to install and can be powered from existing doorbell wires or its own rechargeable battery.
The door bell can be answered from the Echo speaker or your smartphone from anywhere. You will receive instant notifications when anyone presses the button or when motion is detected. The device also has a night vision capability. It lets you see, hear or speak to anyone over your smartphone. Read a review here.
Smart Indoor Security Camera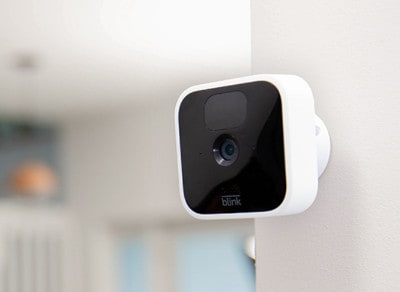 Following on from the Amazon Alexa compatibility of the other smart devices we have covered here, the Blink Indoor Wireless HD security camera is the ideal device.
It is wire-free, long-life non-rechargeable battery powered and is easy to set up. Hence it can be moved around as a free-standing device, or bracket-mounted in the ideal location.
It features day or night vision, has programmable movement detection alerts, and many other features very useful to home security. Read about the Blink Indoor Wireless HD security camera here.
Smart Wall Plugs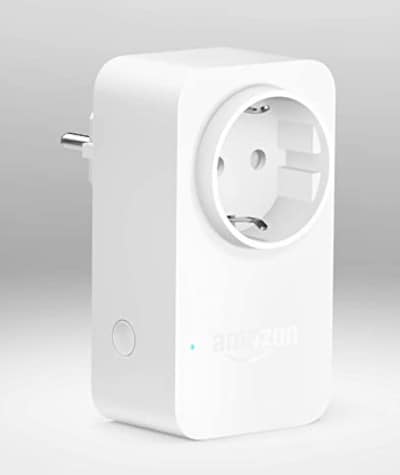 Controlling when and where lights switch on and off in a house is a great simulator for the house being occupied.
A large range of all-singing and all-dancing smart light wall switches is available. Hence some feature and installation considerations might come into play before a final decision is made on a house-wide approach.
An ideal interim solution is a few smart wall plugs so that lamps can be set up in various places in the house. These can then be controlled as desired from the central Echo Smart Speaker hub.
Different countries have different wall-plug configurations and they can be ordered online.
When it comes to considering a house-wide approach for smart lighting control, a good review of the options is available here.
Security and the Smart Home
It's imperative to be security-conscious in our digital and smart home world.
All passwords need to be strong and securely stored, preferably on a good password manager such as LastPass, or something similar. A different strong password should be used for each smart device.
Ensure the Wi-Fi router has a strong password and that this has not been shared with any unauthorised people. Review who has been given your router password and change it if necessary. Use the guest account on the router if such a facility is available.
Check the documentation of all smart devices and if there is a default password, make sure to change it to a strong password, recording the password securely and carefully.
A strong password, as at the date of writing this, March 2023, would be at least 12 characters long with a mix of upper and lowercase alphabetic characters, numerals and special characters. Do not under any circumstances use family names, pet names, birthdays or any such easily guessed or discovered information.
If service people are visiting the home while you are absent, remove the router label containing the Wi-Fi login credentials. This is normally a label on the back or bottom of the Wi-Fi router. If your router login details are compromised it leaves your whole system vulnerable to intrusion.
Security of the smart device apps is also critical. Hence make sure smartphones with apps relating the smart devices in the home have strong screenlock credentials.
A good article from McAfee on how to secure the smart home is available here.