Smart Curtains and Better Home Security
In a recent post we looked at ways of using a range of smart devices in our home. The specific aim was to improve home security via smart home devices while we might be away, for example on an extended trip or holiday.
In that post we didn't include smart curtains in the setup we looked at. The reason was the purchase decision, and installing or retrofitting smart curtains, appeared to be more complex and less well-established. However, there are some real advantages if we can get a smart curtain project right.
With features like automatic opening and closing at dawn or dusk – or even at pre-defined times – smart curtains appear an attractive option to help deter would-be intruders. Reason being, curtains, or continuously closed curtains, are a strong indicator of an unoccupied home, especially if combined with continuous darkness in living areas that would normally have lighting after sunset.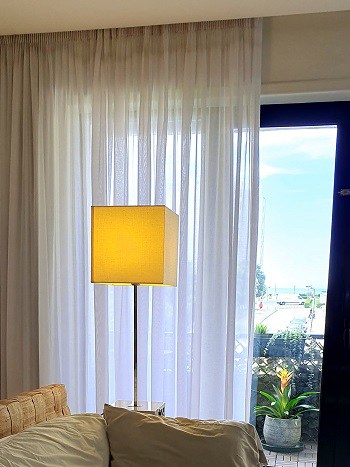 This would make well-positioned smart lighting in combination with smart curtains a great defense against surveillance by those with less than honourable intentions.
So we put in the extra research to look at some of what's available in the smart curtain and blind space to improve your home's security and provide a little extra reassurance while you're away.
Let's dive in and check out some options and ideas around smart curtains and reducing the risk of intruders through better home security. It is more of an overview, without limiting it to any specific country or area.
Contents
Bespoke Smart Curtains or Retrofit
A bespoke smart curtain or blinds system is an integrated digital electronics, electromechanical actuation (electric motor), and rail or roll arrangement. Depending on the system, the actual curtains or blinds may or may not be included. So check this out before purchase decisions.
A retrofit is to attach some kind of arrangement to the existing curtains and fittings so that they can be controlled in a similar manner to bespoke smart curtains. This is normally a 'smart' motorised device attached to or sitting on the existing curtain rail or track to open and close the curtains.
We will limit this article to bespoke smart curtain and blind systems. The reason being our priority aim is home security when we are away, in preference to simple convenience or lowest initial cost. Hence verifiable functional reliability is the critical feature.
Looking at reports and reviews of many systems would seem to indicate that retrofits may be more likely to hit functional reliability issues. Not in every case of course, but enough to want to reduce the potential risk.
For example, looking through reviews, many of which are positive, there is also a significant portion reporting problems. Issues caused by curtain weight, a need for regular recalibration, unreliable performance on jointed or extendable poles and tracks, need for charging batteries, and so forth, have come up.
Therefore in line with our main objective of home security, this article only considers bespoke systems. [Back to Contents…]
Smart Curtain Vendors – How do we decide?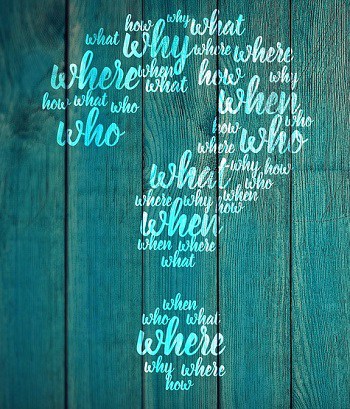 A set of good-quality, reliable smart curtains can be expensive. How do we decide on a vendor we can trust to deliver on product quality, reliability and good customer service?
And we know, or should know, online reviews are not a foolproof indicator. They might help in some ways, but they cannot and should not be taken as an absolute truth. Read the warnings provided by the US Federal Trade Commission here. The FTC flatly states that "unfortunately, some reviews are fake, deceptive, or manipulated". We need to take heed.
Our suggestion is taking a balance of factors into account when choosing a vendor, such as:
is a Company name, address, phone number and email address available?
are there specific and verifiable customer service contact details? And specifically not just an online chat service or open-ended email address such as [email protected]. This will need further investigation if the vendor supplies through platforms like Amazon. And in fact in our opinion Amazon is one of the worst examples of inaccessible customer service. Super-quick to take your order and money. But try getting hold of contact details if something is not right. Our experience is it can be needle-in-haystack stuff!
can we establish how long the vendor has been in business?
is the vendor established and well-known in our area or country?
does the company have a significant and competent website, including comprehensive details of the product we are considering?
try sending the company a query about something relating to the product you are interested in, and assess the quality of the response
certainly in the scheme of things, it's a good idea to check for possible reviews across a number of review sites. There is a good list of product review sites from Hubspot here. We tend to scan what reviews are available on Amazon, Google and Trustpilot. But, as we said earlier – beware there are a lot of quirks in the review space!
Features of Smart Curtains That Improve Home Security
variable track lengths available to fit the window opening and avoid gaps at ends
configure to open from either side or centre-opening
control remotely from Amazon Alexa app while we are away
or set to open and close at specific times
operate in conjunction with smart lighting and other smart devices
Home Security Advantages of Smart Curtains
home security improvement via blocking surveillance by would-be intruders
appearance of occupied home by operating in conjunction with smart lighting, smart TV etc.
Installation and Setup of Smart Curtains and Blinds
Everything depends on competent installation and setup of the smart curtains or blinds. There are too many variables in terms of types and brands of smart curtain, windows, etc. to cover in an article such as this. We therefore need to plan and prepare for this step very carefully and comprehensively.
Whether DIY installation or by a competent contractor, the importance of getting clear, in-depth, unambiguous documentation and installation instructions can't be overstated. One of the best examples in terms of documentation that we know of is IKEA.
Unfortunately it seems to be a real shortcoming and disadvantage for purchasing smart curtains or blinds online. Frequently we have seen bad 1 Star ratings about sketchy or incomprehensible installation instructions for smart curtains online, next to glowing 5 Star ratings for exactly the same product. Both from apparently verified purchasers. Either could be true, fake, or plain unbalanced reviewers, impossible to tell from reading the review. But enough to undermine confidence in using an online vendor at all unless there are other direct means of thoroughly investigating and satisfying oneself about the vendor's reputation.
This has a strong bearing on our suggestions for vendor selection, which we will touch on again later. [Back to Contents…]
Vendors of Smart Curtains and Smart Blinds Analysed
We mentioned previously our purpose here is an approach to selection of smart curtains or blinds from the perspective of improving home security while we are away.
Google Search provides an avalanche of potential vendors and reviews around the 'smart curtain' space. How do we choose?
There are tons of sites offering The Best 5, 6 ,7, etc. this and that for XXXX, where XXXX represents every year since creation, at least of the Internet.
The other important issue is that everyone's specific requirements are different. So what is best for one may not be best for another, and so forth. Some might be looking for location-specific vendors. Others might be indifferent to that. So we'll leave 'The Best…' noisy space to others.
What we plan to do is simply offer suggestions on stress-testing a selection of vendors, in alphabetical order, from various sources including Google and other online business data. The over-riding considerations are functional reliability since the smart curtains are an important factor in our smart home security strategy, and long-term value.
The other critical factor is installation, setup and maintenance. Every potential smart curtain purchaser will need to decide what approach suits them best in this area, based on their own requirements and capabilities. [Back to Contents…]
Here are the vendors we looked at:
Astomi Smart Blinds
Site Page
astomiusa.com/collections/smart-blinds
Base Location
Unknown
Online Channels
Amazon (product unavailability at date of writing), Wayfair
Identifiable Physical Business Location
None evident
Customer Service Phone Number
None evident
Customer Service Email
No, just a web form with no destination details
Significant Reviews
Some Amazon but nothing else
Competent Website
No, uninformative and nothing substantive
General
Not much to base an assessment on
[Back to Contents…]
Forest Drapery Hardware
Site Page
www.forestgroup.com/en/app_control_for_curtain
Base Location
Deventer, The Netherlands
Online Channels
Don't operate online. They have their own subsidiaries abroad and work together with partners in order to be able to market their products with the desired support and knowledge. Contact them to locate closest subsidiaries and partners.
Identifiable Physical Business Location
Clear and transparent, see website
Customer Service Phone Number
General phone number provided, see website
Customer Service Email
General email provided, see website
Significant Reviews
Wide range of commercial references provided on their site, but no residential references
Competent Website
Excellent, comprehensive and clear business pedigree
General
Clearly a business with significant pedigree and experience
[Back to Contents…]
Go Smart Blinds
Site Page
gosmartblinds.com
Base Location
Montreal, Canada
Online Channels
Amazon (product unavailability at date of writing), Direct from Go Smart Blinds.
Identifiable Physical Business Location
Located on Google Maps
Customer Service Phone Number
General phone number on Google Maps (+1 438 788 3879)
Customer Service Email
General and Technical Support emails provided, see website
Significant Reviews
Some Amazon but nothing else
Competent Website
Yes
General
Website indicates this is a Canadian startup business
[Back to Contents…]
Graywind
Site Page
www.graywindblinds.com
Base Location
China, based on phone country code
Online Channels
Amazon, Direct from Graywind
Identifiable Physical Business Location
None evident
Customer Service Phone Number
Two phone numbers in China provided, see website
Customer Service Email
Support email address and webchat service, see website
Significant Reviews
Some Amazon but nothing else
Competent Website
Yes
General
Not much to base an assessment on. A rather opaque business
[Back to Contents…]
IKEA Smart Blinds
Site Page
The IKEA site accessed is location-dependent. Search your local Google for IKEA Smart Blinds
Base Location
Sweden, with franchised stores in 460 locations worldwide
Online Channels
Pick up or order online from local store
Identifiable Physical Business Location
Google provides location of closest stores
Customer Service Phone Number
Phone number of local store provided on local site
Customer Service Email
Support email address and webchat service. See local website
Significant Reviews
IKEA have over 20,000 reviews on Trustpilot, averaging 1.5/5 which is really bad! Difficult to assess if this is a fair reflection, but suggests caution. No Google reviews. On the other hand, IKEA Fyrtur smart blinds have significant positive reviews on our local site, for example.
Competent Website
Comprehensive
General
IKEA only sells within the country they are located
[Back to Contents…]
Quoya Smart Living
Site Page
www.quoyaliving.com
Base Location
Unknown
Online Channels
Amazon (product unavailability at date of writing), Direct from Quoya
Identifiable Physical Business Location
None evident
Customer Service Phone Number
US (+1 (415) 316-1105), UK (+44 20 3886 1507)
Customer Service Email
No, just a web form with no destination details
Significant Reviews
Amazon, Google Reviews
Competent Website
The important 'About Us' section is light-weight fluff. The core feature is slick visuals. Rest of site is ok. Site started getting online traffic in about August 2021.
General
Always a concern if the biggest online store on the planet is indicating unavailability of product from someone who supplies through them.
[Back to Contents…]
WindowBoss UK
Site Page
smartcurtains.co.uk
Base Location
York, United Kingdom
Online Channels
Personal service, UK delivery only. See contact details below
Identifiable Physical Business Location
York, United Kingdom
Customer Service Phone Number
+44 (0)1904 599 503
Customer Service Email
[email protected] and webform
Significant Reviews
None available
Competent Website
Yes, has all the necessary information
General
A webform query about integration with Amazon Alexa got an almost instant helpful, out-of-hours, reply and follow-up.
[Back to Contents…]
Yoolax
Site Page
www.yoolax.com
Base Location
Changzhou, China
Online Channels
Amazon, and it would seem Direct from Yoolax
Identifiable Physical Business Location
Changzhou, China
Customer Service Phone Number
+86 18018287539 indicated on site
Customer Service Email
[email protected]
Significant Reviews
Amazon and some on own site
Competent Website
Has relevant information, but seems some menu navigation functionality issues
General
Not enough information to rank as a vendor of choice.
[Back to Contents…]
Conclusion
Based on information from our research, we would be happy to buy from WindowBoss UK (smartcurtains.co.uk) in the UK. Their website provided good advice and helpful information. A simple email query asking about compatibility with Amazon Alexa brought a response with the information required within the hour, outside normal business hours. That's a strong indication of the attention given to customer service.
Forest Drapery Hardware would also be a robust choice of vendor if one is within the orbit of one of their subsidiaries and installation professionals. Commerical terms being acceptable of course. Also bearing in mind long-term value and initial price are different planets. The former being the more important in our eyes.
The Fyrtur range of IKEA smart blinds would also be a viable consideration for a simple block-out roller blind. This would be conditional on having a local IKEA store. Notwithstanding the large number of negative reviews for IKEA on Trustpilot, the reviews for this product at our local IKEA store are generally good.
Quoya, Astomi and Go Smart Blinds indicated product unavailability at the time of writing. To us this is confusing in terms of a marketing strategy, and relating to their business profile. Further research would be needed to allay reservations. An email to their customer services did not address a query about product unavailability in a satisfactory manner.
We consider Yoolax and Graywind to be too distant and opaque, geographically and information-wise, to rank them as potential vendors for our requirements.
And finally, guarantees and warranties. We've seen many online reviews ramble on naively about the importance of guarantees. Better to understand that guarantees or warranties are only as good as the goodwill of the business providing them. If a business ceases trading or is bought or taken over by new owners, it's likely any guarantee they have provided is worthless. Equally, consider that unless the goodwill of the business prevails, it's also unlikely to be worth it to try to enforce a guarantee legally, or in a different country. There is no obligation on a new owner to take over the liabilities of a defunct business, and guarantees are liabilities. The best policy is to make the right purchase decisions in the first place, to minimise the chances of having to rely on guarantees. [Back to Contents…]
Reach Out
If you are a user of smart blinds and have verifiable information that you feel may be useful to other potential purchasers of smart curtains, please let us know through our Contact form. Many thanks.